Good Afternoon everyone!
Today I thought I would review for you one of my favorite children's books,
The Phantom Tollbooth
written by Norton Juster (and illustrated by Jules Fieffer). It's a charming tale about a young boy named Milo who is interested by simply nothing at all. Everything's a drag, and he thinks life to be boring - and most boring of all is learning. He comes home one day to find a strange box in his bedroom... And that's where the adventure begins.
Truth be told, I didn't read this book in my very early childhood; I believe I was eleven or twelve when I first discovered it. But honestly, this book takes you on a wondrous adventure no matter your age - I recently re-read it during work (it makes for a lovely book to read at my call center job, because I whisked right through it in no time at all and it wasn't too hard to pick back up again when I get on the line with someone). It's charming and heartwarming. One of my favorite characters Milo meets would have to be Tock, an unfortunate watch dog that goes "ticktickticktick" instead of "tocktocktocktock".
Not only are the characters lovable and fun, but the story itself will take you on an adventure through Digitopolis and Dictionopolis, through the Doldrums and back, on an adventure to save the princesses of Rhyme and Reason. I'm honestly surprised more children don't read it as part of their school curriculum growing up; it's not only a sweet tale, but it also illustrates the importance and the fun of learning.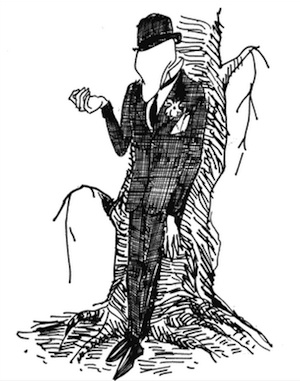 Oh, and Slenderman makes a guest appearance (kidding! :3). I personally love this story, and think everyone should give it a go. If you're interested and want to take a peek, The NPR Book section has a preview
here
, and if you want to read the entire thing but aren't interested in buying, you can read the complete story (and enjoy the illustrations)
here
.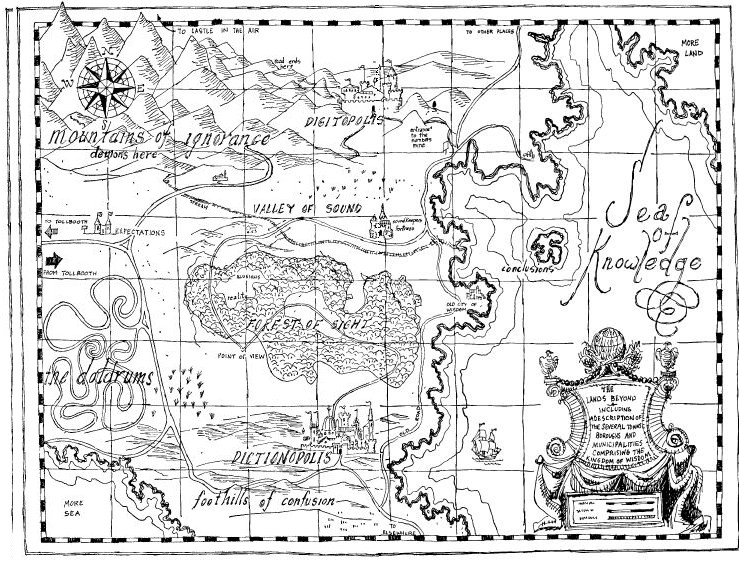 Enjoy!